Legal Media Coverage for the Law Office of Michael A Troiano
Article –  Michael Troiano works on Major Case reported in Las Vegas Review-Journal
Pastor Acquitted of all Charges in Sex Assault Case
"After a weeklong trial and three days of deliberation, a jury Thursday acquitted Pastor Billy McCurdy of charges he sexually assaulted two men over a four-year period…"
---
Video –  Las Vegas Lawyer Michael Troiano Discusses Medical Marijuana
---
Thank You Letter – Conservative Alliance for Community Growth
We received this great thank you letter from the Conservative Alliance for Community Growth after speaking to a fifth grade class about the Constitution. These 45 kids now have a better understanding of their rights and how it affects all Americans across the country and in Las Vegas, Nevada.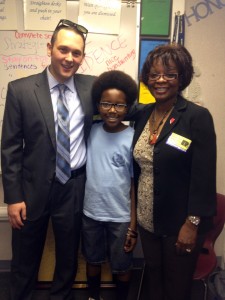 ---
Thank You Letter  – R. Guild Gray Elementary
A Thank You letter for participating in Gray Elementary's career day where Michael Troiano spoke to students about the professional life of an attorney.
---